I have been wiring lately, taking the original wiring harness and the late harness and merging them together. Lots of work and not alot of time for pictures.
Here is the harness before binding it,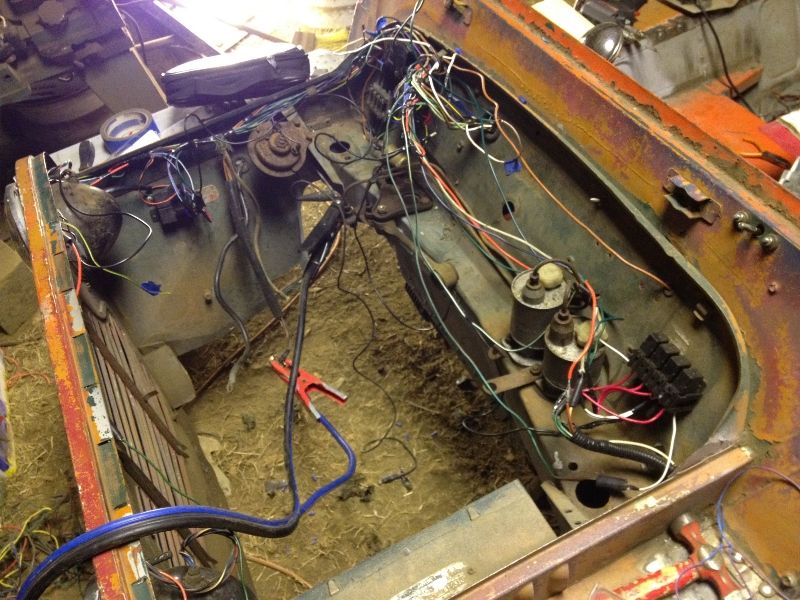 And after binding it.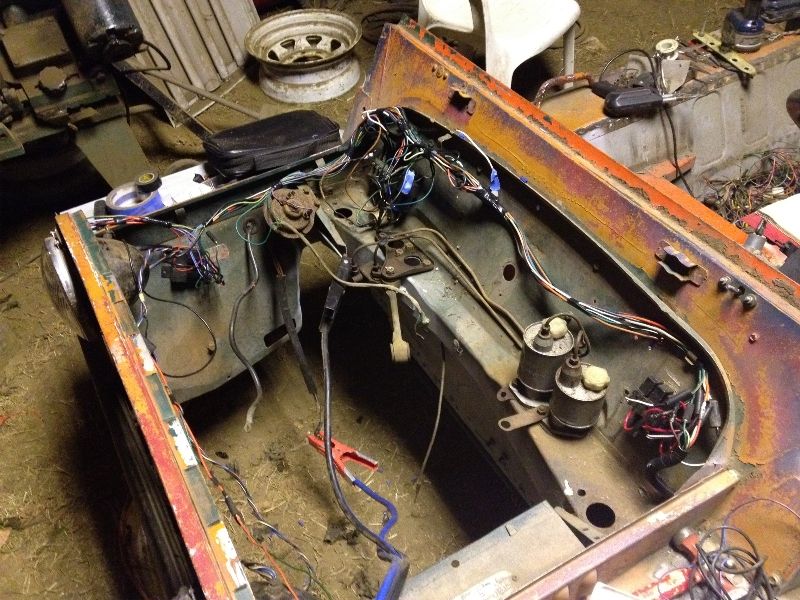 And the fuseboxes, the two fuse one is for normal use the 4 fuse box is for the relays. It has a relay for main beam and for dip beam, a relay for normal running lights, a relay for accessories, and a 4 relay block for tail lights... as for those tail lights, here is a little video.
BTW yes I know the brake light on the upper right light was not working in this video, this has been fixed
Chris