Another update and another tip toe closer to driving!
First thing on the agenda, I welded on the replacement bonnet hinge bracket.. (although I didn't take a picture until after the engine was in!)
After that, I received the rest of the parts I needed to assemble the engine, all hoses replaced, new belts, good radiator bolted on... a 1275 top rad bracket due to the 1275 head. And it was ready to get off the bench
And to meet the moke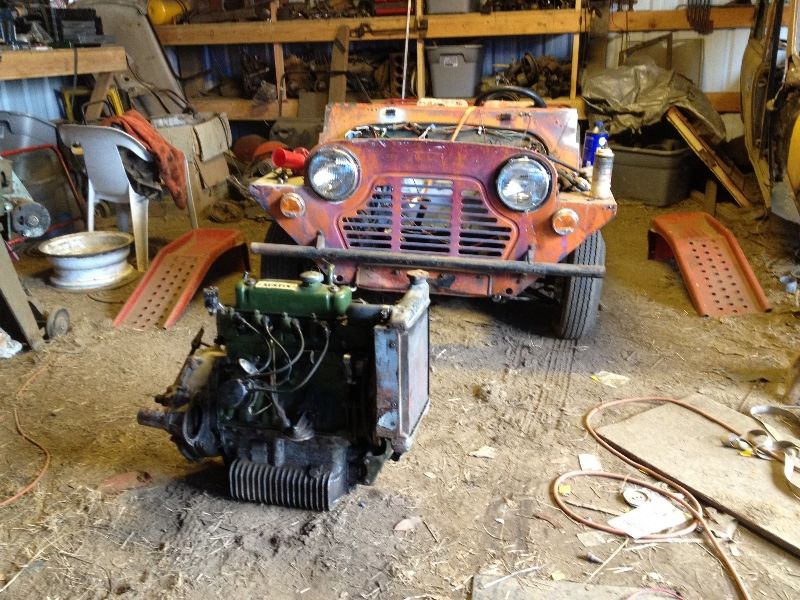 I like that pic for some reason... it has character
Once everything was lined up I brought in the cherry picker and rigged it up using a vice grip for a hook and a heavy duty tiedown strap to pick it up... Sounds risky but it worked fine. Once everything was rigged, I proceeded to stuff the engine in the poor moke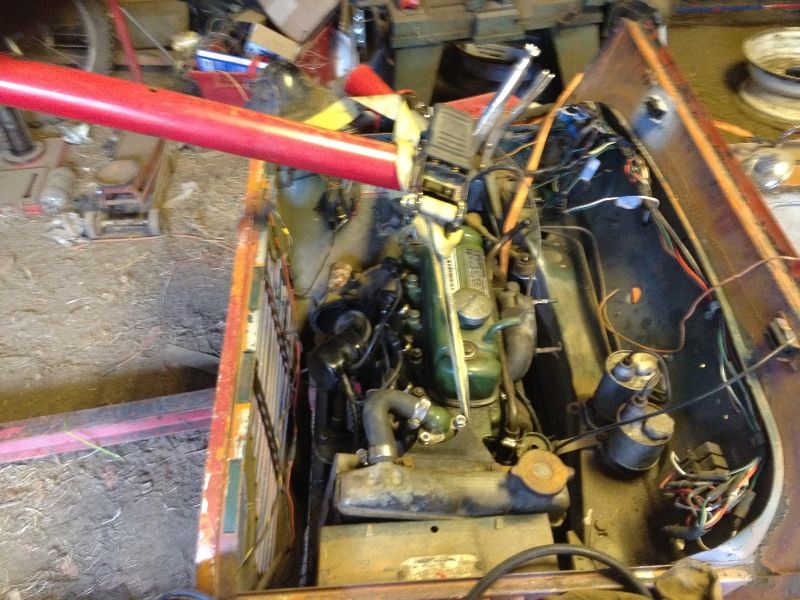 And finally..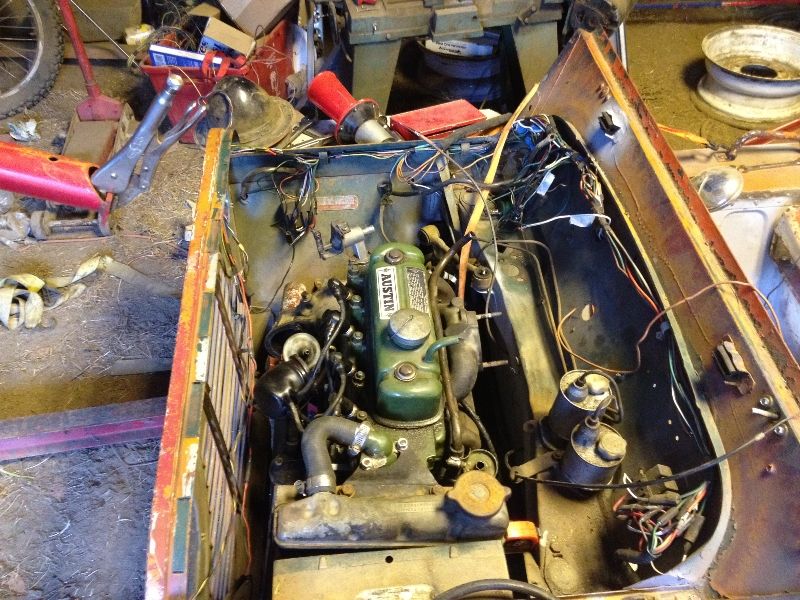 And once the engine was sitting inside I doubled up the strap and used some stands for safety... And lifted up the whole front of the moke to get to the bolts underneath!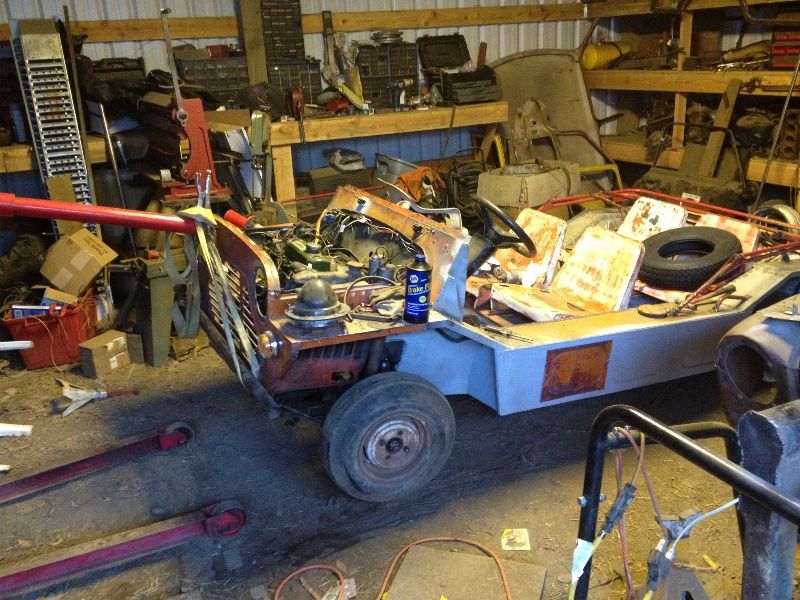 And you thought it was flaky lifting up JUST the engine with a vice grip and a tie down strap!
Yeah the cherry picker is missing all of it's chains.
Actually quite easy to install... bolting the engine mounts in were a different story, but you all already know that
I don't yet have the dive lines hooked up as I still need to grease my u-joints in my metal QL500s. Although I did install my shift lever, my still in bag shift knob
and tossed my carb setup in to make sure everything fits.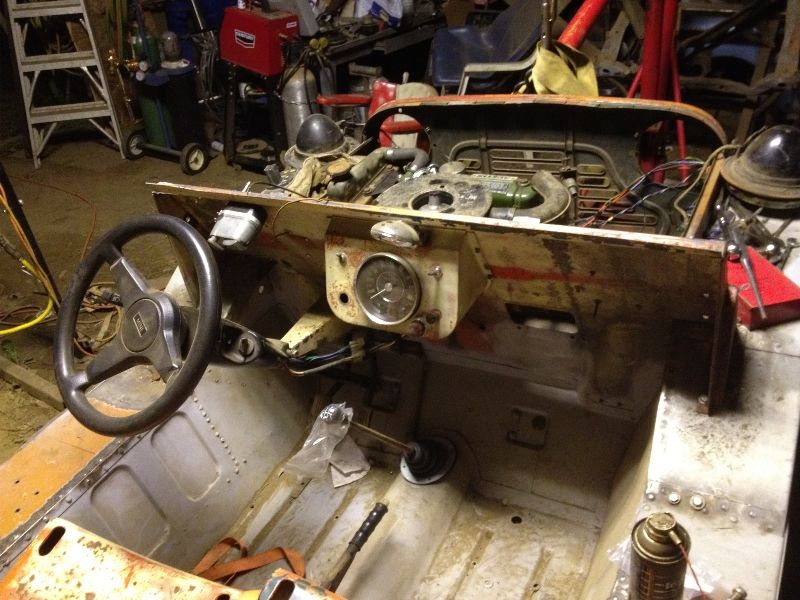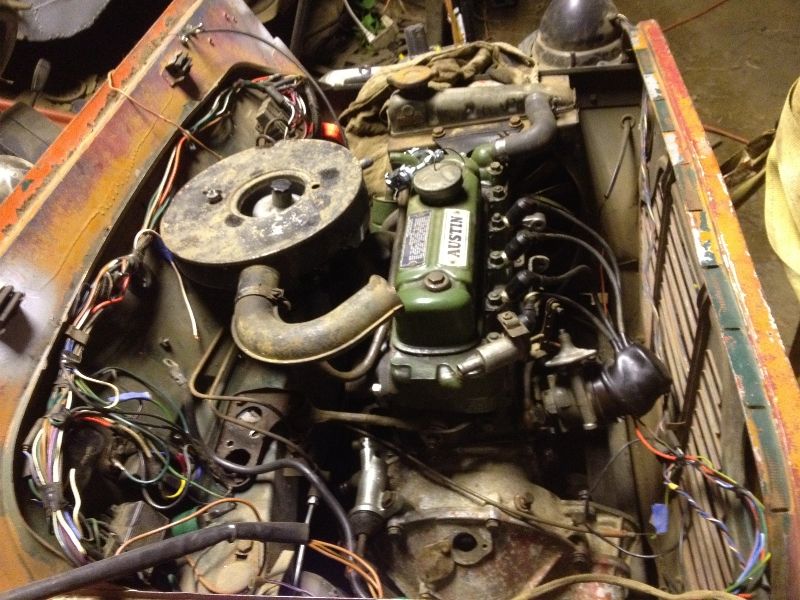 Tomorrow I plan to grease the u-joints so I can get it back on 4 (somewhat flat) tires and do more work in the engine bay and once everything is good see if it starts
Until next time
Playing in the dirt.
Chris