Hi All,
So back in November I got myself a Moke! I've had loads of Minis since passing my test, everything from a 1960 Austin Seven, through a Mini Pick-Up to a late Rover Mini Equinox. I've always liked Mokes since I first saw one, so when one came along at the right time and the right price it would have been rude not too!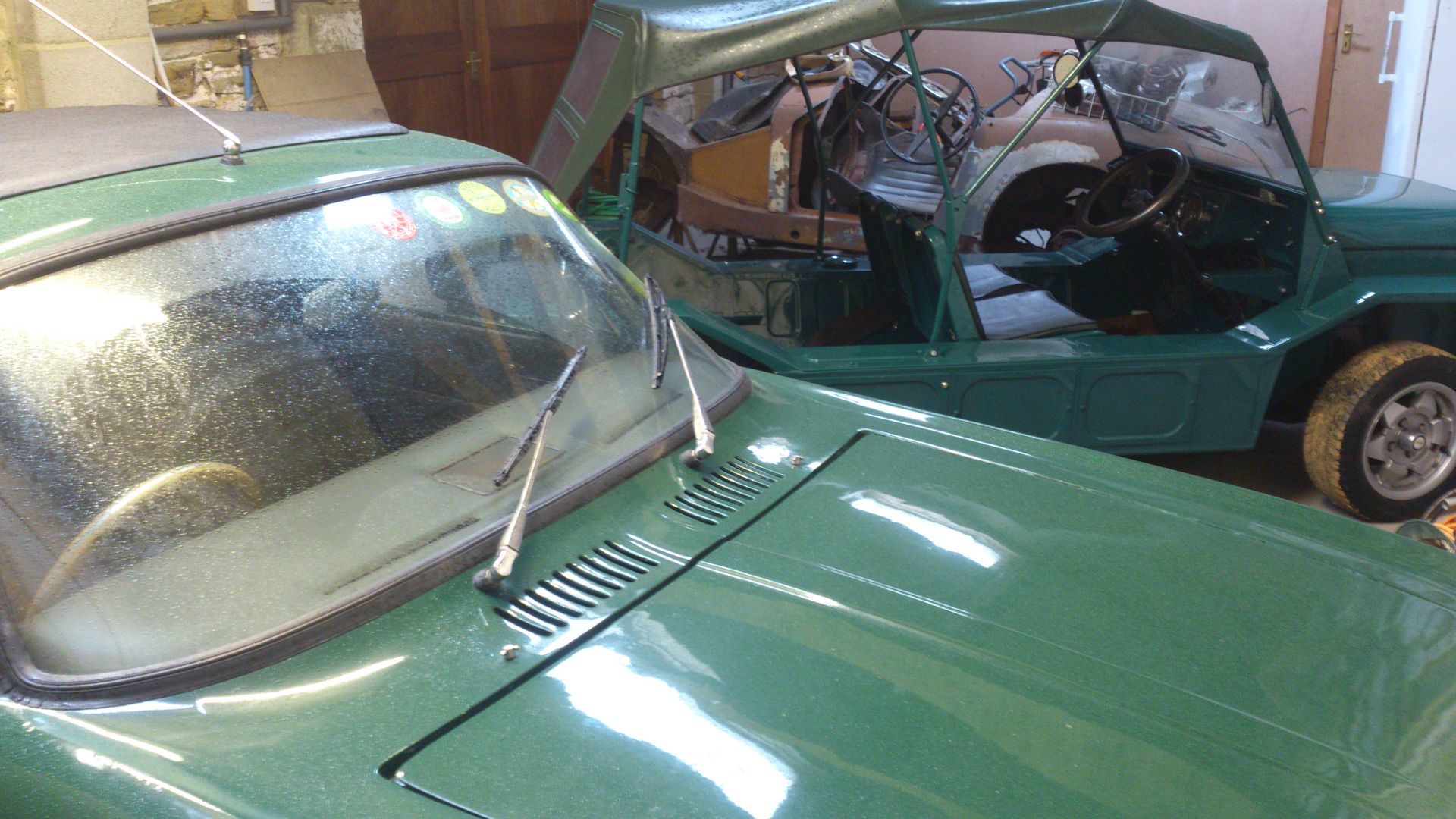 Home for the 1st time!
It's in really good condition having been restored a few years ago and then never used. It also came with the original steering wheel, wheels and 850cc engine (Currently a 998 fitted). Over Christmas I sanded down the steering wheel and got it painted up and ready to go on the car.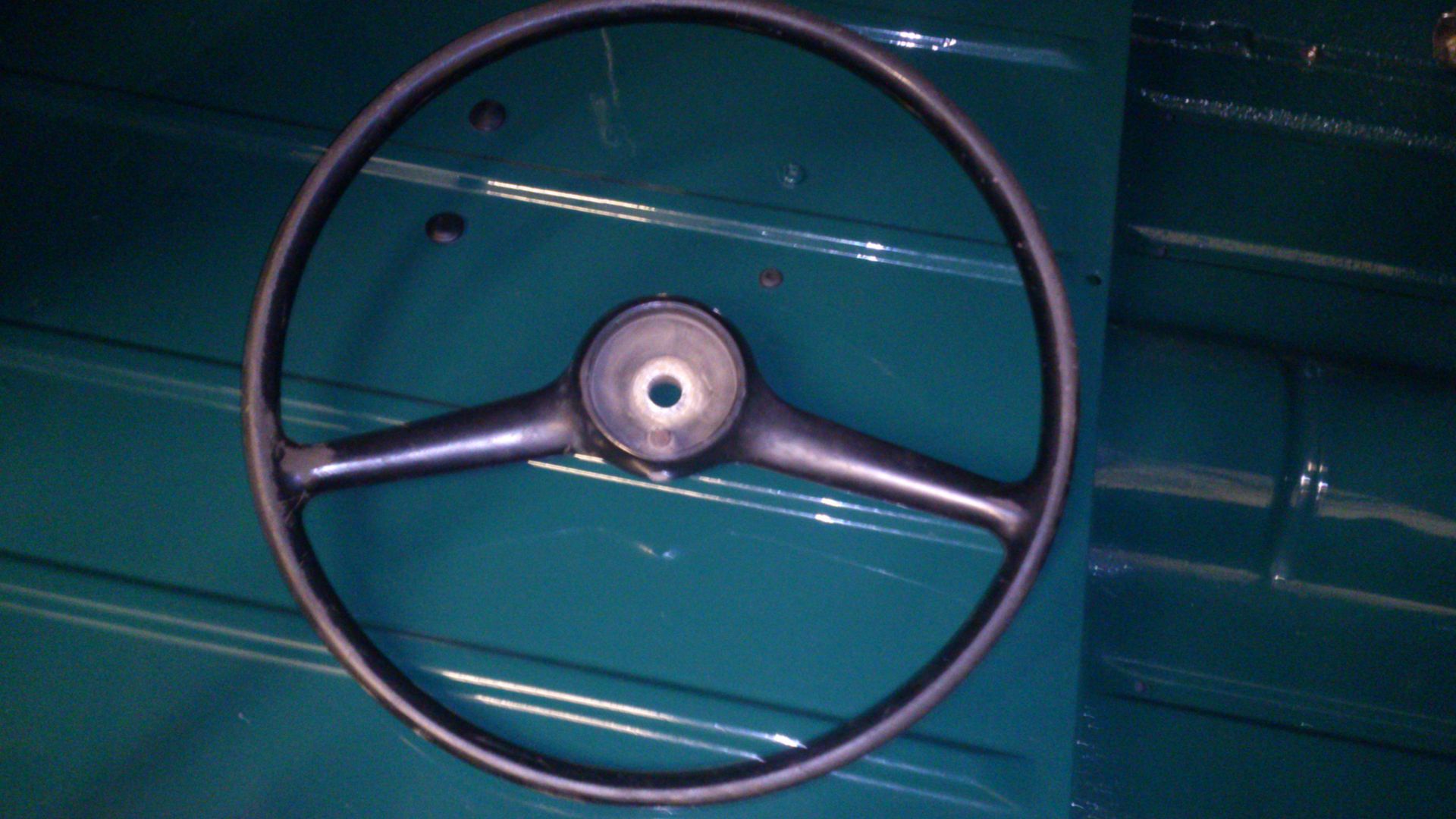 I'm still trying to track down the correct horn push in decent condition.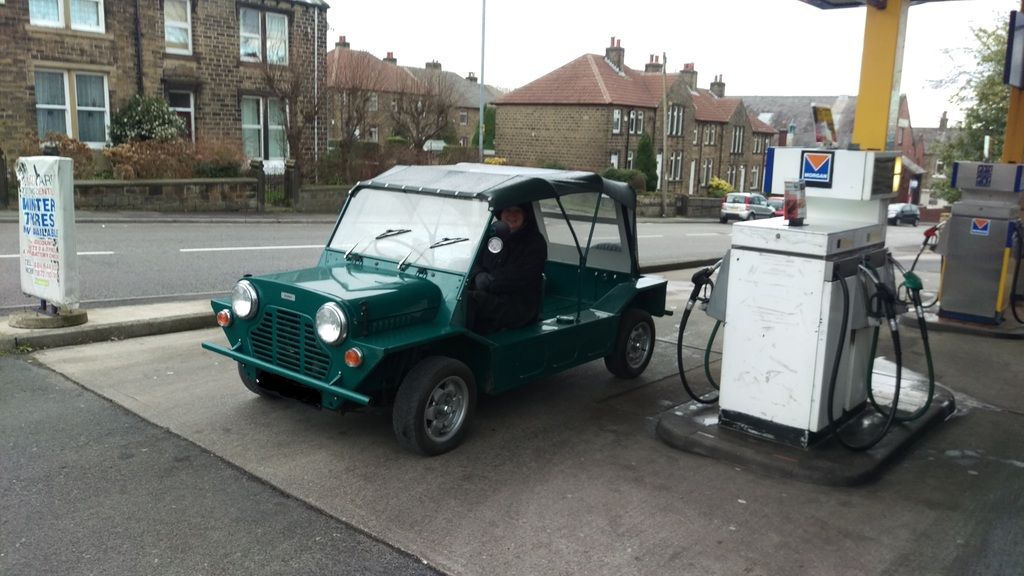 1st trip on public roads since 1987!!
When the weather was good the other week it was taken out for a good hour long run and ran well in the main, the only issues being it was hard to get it into gear at time and it boiled over just as we got home. So a task for this week is to get the cooling system properly flushed out and refilled.
Today I've picked up the refurbished wheels and I'm looking forward to getting them fitted!
I'm looking forward to the summer and getting it out and about to a few shows!
Peter